Cancelled Event: 2020 Hazel Rowley Memorial Lecture and Fellowship winner announcement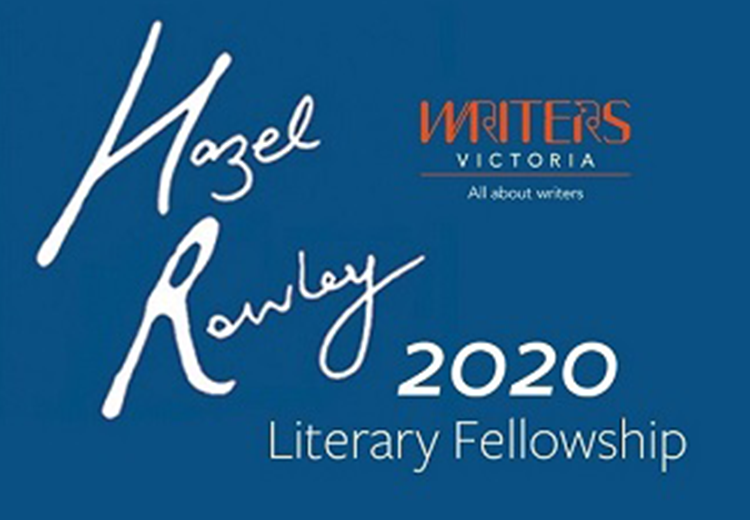 Hosted by Writers Victoria
20 March 2020
Unfortunately this event has been cancelled due to advice related to the spread of COVID-19.
The winner of this year's Fellowship will be announced at an event hosted by Writers Victoria at The Wheeler Centre, Melbourne on Friday 20 March 2020 from 6.15pm to 7.15pm. The announcement will follow the Hazel Rowley Memorial Lecture to be given by biographer Jacqueline Kent, entitled 'Making Characters: biography and memoir'.
Jacqueline Kent, biographer of Julia Gillard, Hephzibah Menuhin, and Beatrice Davis, has turned the spotlight on herself and her brief but passionate relationship and marriage to Kenneth Cook, author of the novel Wake in Fright. Her book Beyond Words: A Year With Kenneth Cook was published by the University of Queensland Press in February 2019.
Jacqueline will discuss the necessary shifts in perception and approach when a writer switches from describing other people's lives and decides to tackle her own. For example, what happens when you become a character in your own story?
Jacqueline won the Hazel Rowley Fellowship in 2018 for researching and writing the life story of Australian pioneer suffragist Vida Goldstein. This biography is due to be published by Penguin Random House in September 2020.
2020 Fellowship shortlist announced
Nine Australian writers have been shortlisted for the 2020 Hazel Rowley Literary Fellowship worth $15,000:
Margo Beasley (NSW) for a biography of Australian doctor and political activist Eric Dark,
Diane Bell (ACT) for a book called 'The Queen and the Protector', about Ngarrindjeri woman Louisa Karpany and South Australian 'Sub-Protector of Aborigines' George Mason,
Tegan Bennett Daylight (NSW) for a biography of New Zealand-born writer Ruth Park,
Stephenie Cahalan (TAS) for a biography of Australian artist Jean Belette,
Gabrielle Carey (NSW) for a biography of Australian writer Elizabeth von Arnim,
Madelaine Dickie (WA) for a biography of Indigenous leader Wayne Bergmann, a Kimberley Traditional Owner,
Shakira Hussein (Vic) for her memoir 'NineEleven-itis',
Lance Richardson (NSW/USA) for a biography of American writer, naturalist and Zen Buddhist Peter Matthiessen,
Suzanne Robinson (Vic) for her proposal 'Decadent Melbourne', about art, artists and immorality in the 1890s.
Hazel Rowley Literary Fund
Supporting biographers, writers and presenters on writing experiences.