Human and Hope Association Incorporated
Food Production for Families in Cambodia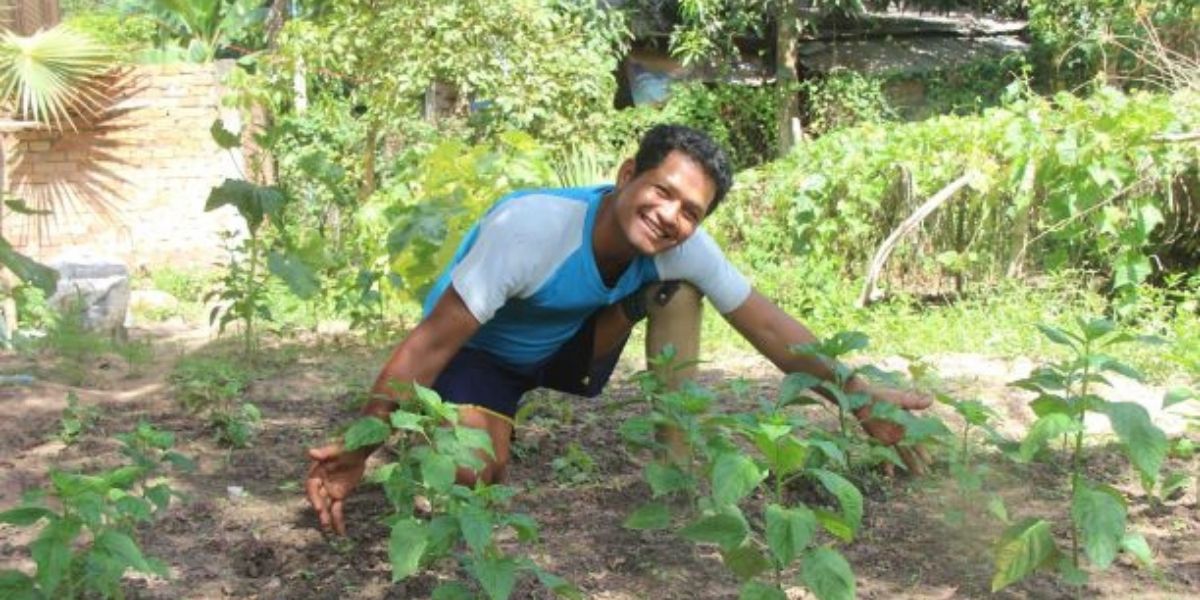 Prior to COVID-19, 35% of Cambodians were already living in multidimensional poverty (UNDP 2018)....
FIELD OF INTEREST
International aid & development
Community & economic development
TARGET POPULATION
People experiencing socio-economic disadvantage or vulnerability
Unemployed people
Prior to COVID-19, 35% of Cambodians were already living in multidimensional poverty (UNDP 2018).
The Home Food Garden Project builds self-sufficient communities by supporting Cambodian families living in poverty to achieve food security. Our vision is that by 2022 we will have funded this project for 500 families across five communes in rural Siem Reap.
This project is implemented by our program partner's two local Project Coordinators, who conduct hands-on training and mentoring, providing the families with free seeds, fertiliser and resources to launch their own gardens. The families are provided with recycled containers and wood to make their own vegetable beds. Following initial training, the Project Coordinators continue informally mentoring and following up the families for two months, providing support and ensuring the success of these gardens in establishing sustainable, long-term food security.
This project is run by HHA, a registered Cambodia NGO that is run entirely by local staff. We believe that locals are the subject-matter experts, know the culture and can form long-term, trustworthy relationships.
The goals of the Home Food Garden Project are:
-To provide 500 families with the training and resources to establish food production using their existing land
-To improve nutrition and establish long-term food security
The training and mentoring courses will include the importance of using natural resources as opposed to dangerous chemicals; choosing the right vegetables for their land and growing vegetables, how to make their own fertiliser, hygiene (COVID19 prevention measures), environment (reduce, reuse and recycle); and establishing family businesses.
PROJECT OUTCOMES
The goal of the Home Food Garden Project is to support 500 of the families impacted by the economic impacts of COVID-19 in Sambour Commune to establish food production. They will develop resilience and be in a stronger position to tackle this pandemic and future effects. The expected short-term outcomes of the project are:
500 families will complete the Home Food Garden Project course
500 families have access to the required resource to establish their home gardens
500 families have improved nutrition
The expected long-term outcomes of the project are:
The alleviation of food insecurity in 500 families due to creating self-sustainable gardens
Improved nutrition, resulting in a significant reduction in the number of children under five years old who are stunted in those 500 families
In the case of families who have surplus produce, this puts them in the position to sell their chemical-free vegetables to other families, generating an income
When Bronh came through the Home Food Garden Project he was living in poverty with no access to food, as both he and his wife had lost their jobs due to COVID-19. Bronh learnt the skills to establish a food garden, became self-reliant and established a micro-business with surplus vegetable production. Bronh tells us he doesn't have to worry about whether he can feed his family each day.
Please note that this program is implemented on an ongoing basis; we do not need to receive the whole program budget to implement the program.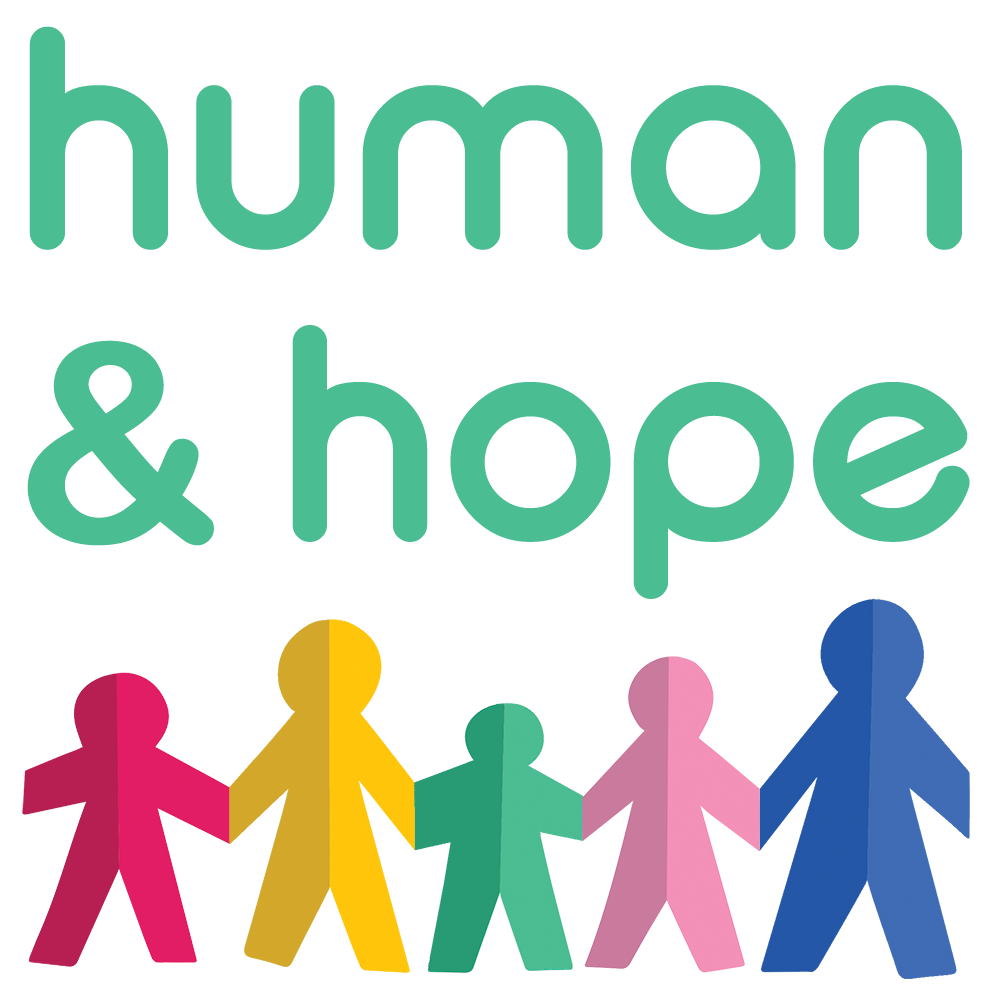 Human and Hope Association Incorporated
Human and Hope is a registered Australian charity that was founded in 2013. We want to see a world where communities experiencing poverty are empowered and developed through locally driven initiatives. We raise funds to support a locally run community centre (HHA) in Cambodia, enabling them to run their own poverty-alleviating projects with their local expertise.
Cambodia is our country of choice as it remains the poorest ASEAN country with 35% still living in multidimensional poverty, despite recent economic growth (UNDP 2018). Children and young people under 19 in Cambodia are generally amongst the poorest and constitute 45% of the total poor (UNDP 2018).
The unequal distribution of economic gains means that many Cambodians, particularly those in rural areas, still have poor health and low levels of education, skills and employment. These ongoing issues make it difficult for families to break the cycle of poverty. With poverty come other issues such as lack of hygiene, poor health, poor school attendance and high school dropout rates.
Low education and literacy rates significantly limit women's employment opportunities in Cambodia, who mostly work as low-paid farmers or builders. Only 37% of girls are enrolled in secondary education at the appropriate age, and 12% of females continue into tertiary education (UNESCO 2017). One in four women over the age of 15 are illiterate (UNESCO 2015).
By raising funds to support locally-led development, we have proven these statistics can be changed.
BUDGET BREAKDOWN
TOTAL BUDGET: $73,000
FUNDING
| Funding source | Amount |
| --- | --- |
| SE Asia Foundation | $8,760 |
| Campaign | $1,168 |
| Child's Dream | $14,600 |
| Universal Charitable Fund | $2,000 |
| Perpetual | $29,200 |
| Funding gap (unconfirmed) | $17,272 |
EXPENSES
| Expense item | Amount |
| --- | --- |
| Vegetable seeds (500 families x $26) | $13,000 |
| Fertiliser (500 families x $32) | $16,000 |
| Farming resources (500 families x $26) | $13,000 |
| Training and mentoring (500 families x $57) | $28,500 |
| Monitoring and evaluation (500 families x $5) | $2,500 |
Support Food Production for Families in Cambodia
Got a question about this project or ready to contribute? Contact our Philanthropy & Impact Team.
DOES YOUR PROJECT NEED FUNDING TOO?
As a broker of change, we invite social change initiatives to apply for funding. Eligible proposals are shared with our giving community via our Granting Opportunities directory.