Australian and New Zealand Gastroenterology International Training Association Limited
Shipping medical aid to save lives in Oceania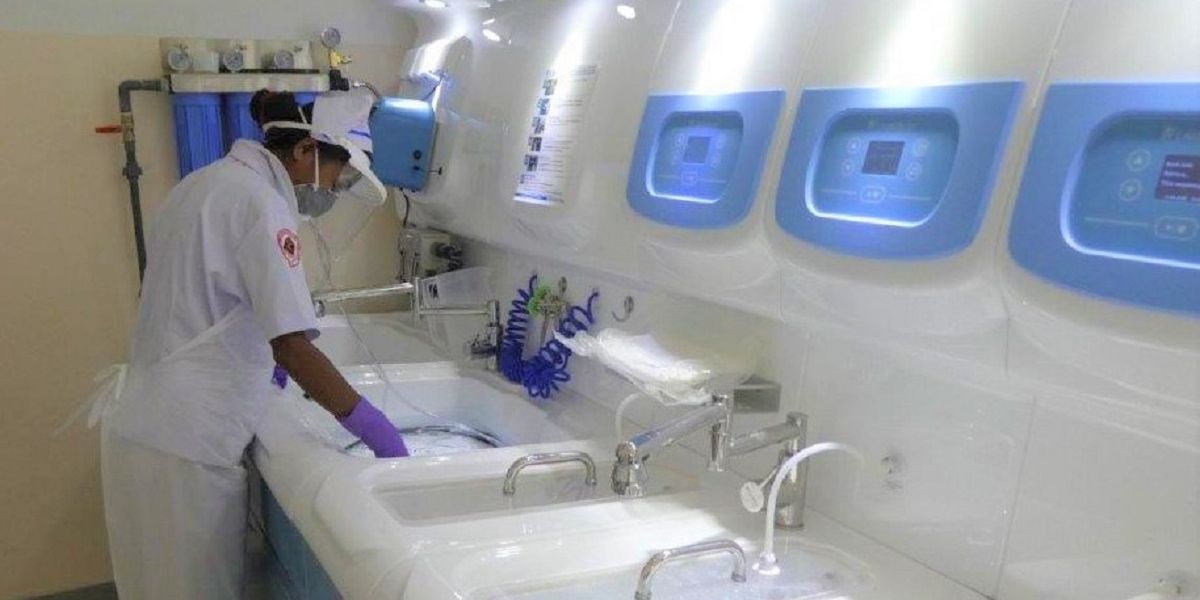 Supply of endoscopic equipment and consumables to developing nations among the Pacific Islands and in South-East and South Asia....
FIELD OF INTEREST
Health/wellbeing & medical research
International aid & development
TARGET POPULATION
General population
People experiencing socio-economic disadvantage or vulnerability
Supply of endoscopic equipment and consumables to developing nations among the Pacific Islands and in South-East and South Asia.
ANZGITA's principal activity is intensive training programs, which can only occur with suitable equipment, materials and facilities at our in-country partners' centres to allow sufficient procedural training. Supply of such items also supports the utilisation of increased clinical services capacity, the primary outcome of our training, at these centres and at hospitals in countries who send clinicians to Fiji for training. In all cases, donated items, including maintenance support, supplement what centres are able to provide through their own budgets.
ANZGITA receives regular assistance from a number of organisations through in-kind donations of endoscopy equipment, accessories, consumables and disinfection chemicals. However, financial assistance towards transporting equipment to countries where we have trained colleagues providing needed public services is only spasmodic and insufficient to meet the considerable expense of international freight and logistics.
Biopsy forceps, repaired endoscopes, endoscope reprocessing (cleaning) chemicals and variceal banders are among the items we need to ship to our partners' centres to ensure the continuing viability of our training programs and our colleagues' services.
Smaller items are normally carried by the training teams, who visit once or twice a year, but as their visits this year have been cancelled because of COVID-19, demand for supplies where services have continued in COVID-free Pacific is exceptionally high.
PROJECT OUTCOMES
• Expansion from the nine Pacific Island Country gastroenterology services that we already support with equipment and consumables to destinations such as Kiribati, Tuvalu and the Marshall Islands.
• Resumption of service to Myanmar (subject to COVID-19).
• Supply of better equipment, materials and facilities leading to safer endoscopy.
• Supply and installation of an endoscope drying cabinet to Timor-Leste National Hospital to complete a major upgrade of the endoscope reprocessing facility.
• Assisting in filling gaps in post-COVID health care budgets.
The ultimate objective is for our partners to manage supply through their own planning and budgeting. However, budgets in developing countries often do not stretch this far and the situation will be exacerbated by COVID-19. By assisting our partners in the interim, we hope to demonstrate the benefit of service availability and encourage greater support from administrators and national governments.

Australian and New Zealand Gastroenterology International Training Association Limited
ANZGITA's mission is to support improved health in the people of developing Asia-Pacific nations by enhancing the standards of practice of gastroenterology, and building the capacity to treat digestive diseases.
We provide assistance and support to people in need in developing countries, particularly those located in the Asia-Pacific region, through sustainable local projects which have these objectives:
- improve standards in the practice of Gastroenterology and treatment of digestive illnesses, conditions or disorders;
- provide training and skill transfer in the field of Gastroenterology;
- encourage, promote and stimulate interest in the practice of Gastroenterology;
- help local health professionals overcome illness and disease related to digestive conditions or disorders;
- encourage communication, sharing, education, learning and service to others in the field of Gastroenterology;
Training is provided at 4 centres in the Pacific: Solomon Islands, Samoa, Tonga and Fiji, which also acts as a training facility for clinicians from countries such as Vanuatu, Palau, Micronesia, Kiribati and American Samoa. In Asia we train at 2 centres: Nepal and Timor-Leste and have previously delived eight two-week programs in Myanmar since 2014.
BUDGET BREAKDOWN
TOTAL BUDGET: $18,344
FUNDING
| Funding source | Amount |
| --- | --- |
| ANZGITA | $5,344 |
| Funding gap (unconfirmed) | $13,000 |
EXPENSES
| Expense item | Amount |
| --- | --- |
| 1 x Air freight FS Micronesia | $2,065 |
| 3 x Sea freight Solomon Islands | $2,004 |
| 2 x Sea freight Timor-Leste | $3,149 |
| 2 x Air freight Kiribati | $888 |
| 3 x Sea freight Fiji | $3,188 |
| 1 x Sea freight, 1 x Air freight Tonga | $1,656 |
| 1 x Air freight Samoa | $1,016 |
| 2 x Air freight American Samoa | $1,878 |
| 1 x Air freight Marshall Islands | $500 |
| 1 x Air freight Nepal | $2,000 |
Support Shipping medical aid to save lives in Oceania
Got a question about this project or ready to contribute? Contact our Philanthropy & Impact Team.
DOES YOUR PROJECT NEED FUNDING TOO?
As a broker of change, we invite social change initiatives to apply for funding. Eligible proposals are shared with our giving community via our Granting Opportunities directory.