out(fit)
Trauma Informed Design Renovations – Carrie's Place Women's Refuge
Carrie's Place provide a range of culturally appropriate programs for people experiencing domestic violence and homelessness.
They offer...
australia
>
NSW
>
regional
FIELD OF INTEREST
Individual/family services & support
Education & training
TARGET POPULATION
Women and girls
People experiencing or at risk of homelessness
Carrie's Place provide a range of culturally appropriate programs for people experiencing domestic violence and homelessness.
They offer case management, court advocacy, emergency accommodation and counselling to women and their children, assisting them to move forward with their lives with independence, safety and security.
Carrie's Place approached out(fit), requesting assistance with landscaping and built renovation projects for their crisis housing service in East Maitland, NSW.
out(fit) through a series of community consultations, Trauma Informed Design Research, and collaboration with local builders, have designed a series of Renovations to be staged, and executed as funding allows.
The project is being Staged as follows:
Stage 1: Landscape and Building Design Masterplan – Completed 2021
Stage 2: Demountable Structure Renovation – from Storage to Accommodation – Early 2022
Stage 3: Secure, sun-safe Toddler Play Area – Early 2022
Stage 4: Trauma Healing Garden – as funding allows
Stage 5: Youth Sports Court + Recreation Area – as funding allows
out(fit) are providing grant funding assistance, architectural research and design, project management and construction services to Carrie's Place free of charge.
While out(fit) staff salaries are supported by the School of Architecture and Built Environment at the University of Newcastle, other expenses, such as volunteer training, tools, PPE, material requirements, catering and transport expenses need to be provided for by grant funding and philanthropic support.
Equipping out(fit) enables them to continue to deliver services to their community partners, and to continue to up-skill and train women and young people in construction and built environment work.
PROJECT OUTCOMES
out(fit) are partnering with local social services, industry suppliers and trades as well as with past refuge residents, community and built environment student volunteers.
out(fit)'s aim is to deliver a staged project for Carrie's Place, utilising the landscape and built environment renovation projects as opportunities to up-skill local volunteers, showcase the skills of women, and mentoring community advocates through grant funding processes, design, project management and construction.
out(fit) believe in meaningful and holistic engagement, resulting in enduring relationships, hands on skill building, and community self-sufficiency.
The expected outcomes of this project are:
- Community members up-skilled in design articulation and construction management.
- Youth inspired by the skills and leadership of women in the Built Environment.
- Foster a culture of volunteerism and philanthropy amongst design and build professionals.
- A safe, functional and restorative living environment for mothers and their children who have fled an environment of domestic violence.
- Safe, user appropriate activity, play and sports facilities for children and youth residents of the refuge.
- A community of confident, prepared, and empowered volunteers, who have the training, safety equipment and skills to work on site to complete the Carrie's Place renovations project – and the ability and experience to take on future projects of their own.
- out(fit) as a sustainable organisation who can continue to deliver projects to under-serviced communities and continue to increase their project scope and community impact.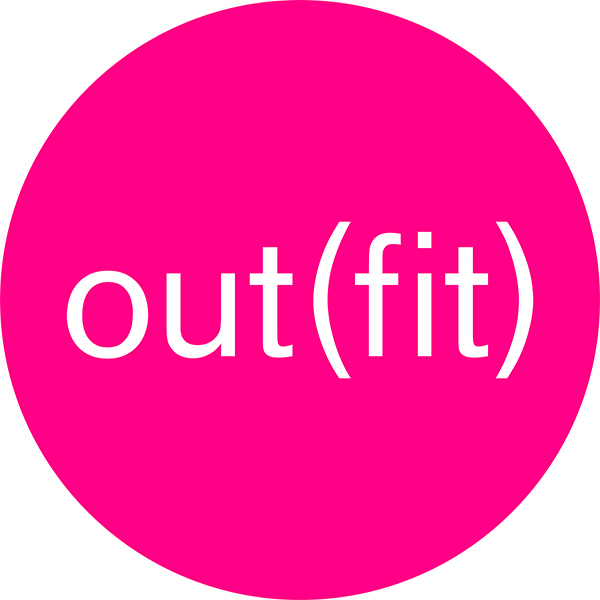 out(fit) is a collective of volunteers drawn from the architecture, design and construction professions. We undertake community specific projects across the Newcastle, Hunter Region and regional NSW areas.
out(fit)'s core mission is to promote and support women and students seeking careers in built environment professions. We do this by engaging in hands-on, design and build projects with underrepresented communities. Our projects focus on spaces for women, children and groups in need. These projects are those which often are not associated with professional design services, but which have a tremendous impact on daily lives. We aim to build strong and enduring relationships with our volunteers, clients and local industry partners. out(fit) is affiliated with the University of Newcastle's School of Architecture and Built Environment.
BUDGET BREAKDOWN
TOTAL BUDGET: $28,500
FUNDING
| Funding source | Amount |
| --- | --- |
| Aurizon - Safe and Healthy Spaces Grant | $20,000 |
| Funding gap (unconfirmed) | $8,500 |
EXPENSES
| Expense item | Amount |
| --- | --- |
| Construction Material/ Trade Needs | $20,000 |
| Volunteer Site Safety Training | $3,000 |
| PPE + Apparel | $2,000 |
| Tools | $2,500 |
| Catering | $1,000 |
Support Trauma Informed Design Renovations – Carrie's Place Women's Refuge
Got a question about this project or ready to contribute? Contact our Philanthropy & Impact Team.
DOES YOUR PROJECT NEED FUNDING TOO?
As a broker of change, we invite social change initiatives to apply for funding. Eligible proposals are shared with our giving community via our Granting Opportunities directory.