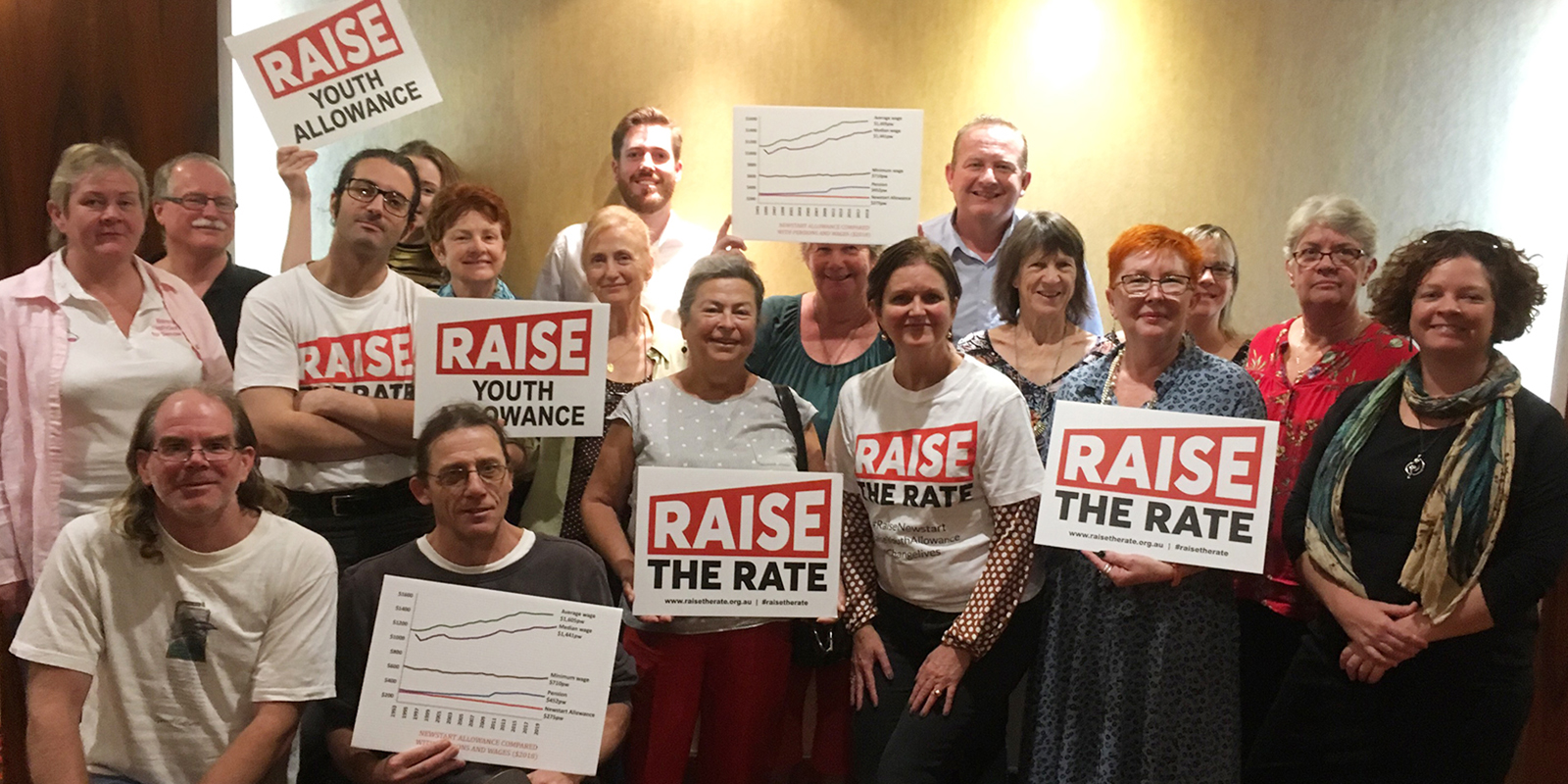 Raise the Rate
Grantee partner: Australian Council of Social Service
Impact area: Tackling Inequality
$150,000
About the campaign The biggest risk of living in poverty in Australia continues to be having to rely on the unemployment payment, Newstart, for income at $40 a day. Newstart has not been increased in real terms for 25 years despite real increases in other social security payments and wages. Led by the Australian Council of Social Service (ACOSS), Raise the Rate is a national campaign that seeks to secure an increase to the base rate of Newstart and other allowances by at least $75 per week.
What's happened so far? As the Covid-19 crisis began to unfold, the Federal Government replaced the Newstart allowance with JobSeeker and related payments. This was an important acknowledgement that these payments were not sufficient to live on. With the JobSeeker payment since being reduced in July 2020, ACOSS has launched the Raise the Rate for Good campaign, and is now working to ensure that the payment never returns to $40 a day.
What's next? With more people on the unemployment allowance than ever before in Australia's history, the campaign is pushing to lock in a permanent increase to JobSeeker. ACOSS is putting forward a set of fair and sustainable policy recommendations that include increasing JobSeeker in line with pension rates, as well as other measures that will ease access to income support. The campaign will continue to mobilise supporters to engage their Members of Parliament and work with key decision-making allies to increase the unemployment allowance for the first time in more than a quarter-century and lift Australians out of poverty.
Learn more: Raise the Rate campaign website