Swap the safety net for the trampoline: NEXUS Summit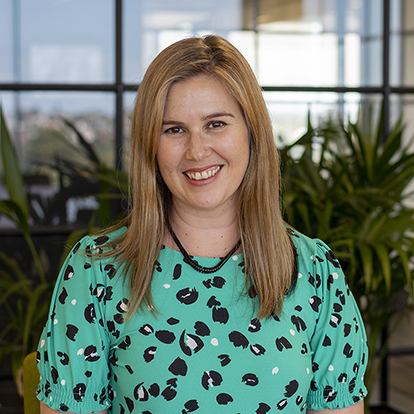 Written by Nicole RichardsPosted on 17/3/2021
This story has been produced through the Australian Communities Foundation and NEXUS Australia partnership.
The NEXUS Australia 2021 Summit may have looked a little different from past years, but its spirited commitment to social change was stronger than ever.  
More than 170 next-generation philanthropists, changemakers, social entrepreneurs and impact investors took part in the Summit and its Covid-induced mix of virtual and in-person events, on March 2-4.
With a theme of 'Building tomorrow today' the Summit kicked off with an acknowledgement that the global NEXUS network is a powerful force for change, with its 6,000 members representing more than $700 billion in combined family net worth.
"Young people aren't afraid to use their access, influence, time and talents to make a difference," said NEXUS Global CEO and co-founder, Rachel Gerrol, adding that the network had held 200 virtual events in the last seven months alone.
Two of the clearest themes to emerge from this year's Summit were:
a growing awareness that truth-telling is an essential ingredient in all social change conversations
that the need to bring every type of social finance to bear in the quest for social and environmental change is now more urgent than ever.
Though it would be impossible to do justice to the Summit's 25 plenaries, breakouts and brains trust sessions, here are a handful of compelling highlights.
Disciplined nonconformists
Benson Saulo, the first Indigenous Australian to hold the position of Consul General in the US, spoke fervently about his own journey from passion to impact, citing this quote from Martin Luther King Jr as his touchstone:
"The hope of a secure and livable world lies with disciplined nonconformists who are dedicated to justice, peace and brotherhood."
As a disciplined nonconformist, Saulo said he was dedicated to working for "greater inclusion, greater equality and ensuring the next generation has role models they can look to."
Saulo encouraged changemakers to dig deep: "Grit and courage – when they come together in a foundation of connection to the purpose, that's a really strong trinity in your toolkit."
And think differently: "A safety net for people when they hit hard times? How about a trampoline? Let's rethink financial inclusion and resilience."
Philanthropist and impact investor Adam Milgrom shared his own story, which included a quarter-life crisis during which he asked himself, "If I already have more than enough, and I have lessons I've learned in the business world, why can't I be a force for good now rather than waiting?"
"I started thinking about the areas I could influence and where my personal point of leverage was."
"We all have privilege," Milgrom said. "How can you manifest that for good?"
Right problem, wrong solution
Rana Nawas, host of podcast When Women Win, shared her frustration that she had been hearing the same conversations about unconscious bias for more than 20 years.
"We are tackling the right issue, but we are not doing the right things to change the process," Nawa said, adding that "inclusion is key."
Renee Carr, Executive Director at Fair Agenda, said building power was critical to achieving gender equity.
"What does it take to win? All parts of the social change puzzle working together," Carr said.
"Right now, a key challenge is to hold the Government accountable with Brittany Higgins. We need a spotlight on Parliament to change the way they do things, and it shows how relevant this change is to those who have experienced harassment or violence in the workplace."

Jess Scully, Deputy Lord Mayor of Sydney, called for "truly representational politics".
"The typical Australian is a 38-year-old woman and the typical politician is a white man named Andrew who is in his 50s, owns property, and has two kids, and two degrees," Scully said.
"If we address systemic issues, we create change."
On the topic of mental health, Zak Williams, co-founder of PYM Health and son of the late Robin Williams, spoke directly about the devastating impacts of inadequate support.
"If there's not [mental health] support for communities nationwide and globally, what ends up happening is a general degradation of everything else," Williams said.
"We're looking not only at a parallel pandemic, but a shared trauma."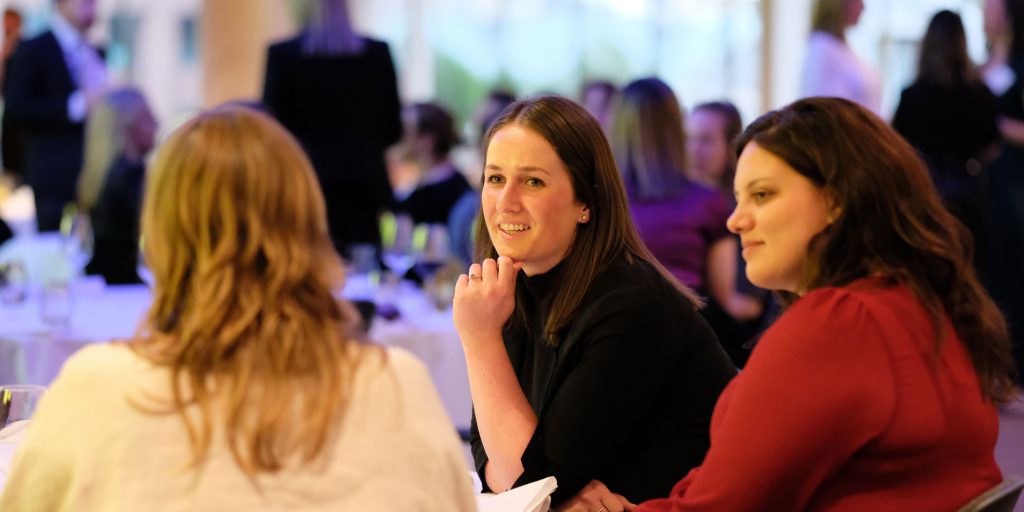 Tearing a hole in the tapestry of life
Legendary conservationist and United Nations Messenger of Peace, Dr Jane Goodall, DBE joined the Summit from the UK with an urgent message of change.
"We are not separate from the natural world, we are part of it – we depend on a healthy ecosystem," she cautioned.
"As an animal species goes extinct, it's as though we're tearing a hole in the tapestry of life."
Referencing the interconnectedness of all living creatures, Goodall said she hoped the pandemic "is a wake-up call telling us we really need to find a new way of living" before listing three problems humanity needs to overcome:
Alleviating poverty: "If you are poor, you buy the cheapest in order to survive."
Lifestyle: "How often do we buy things we don't need? Do we really need to buy so many new clothes, so many new shoes?"
More sustainable ways of living: "People don't need three or four houses."
The need for truth-telling despite its discomfort was a key takeout from the Summit. Marcus Whitney, founding partner of Jumpstart Health Investors, an early-stage health innovation venture firm, said the murder of George Floyd was life changing for many.
"It was so undeniably brutal and evil, that people who had previously not thought it was a problem, had to admit it was.
"We need to illuminate the truth of history," Whitney implored.
"You need to give Black people a chance. When you inject capital into these communities, they're going to find solutions.
"Stop determining how Black, People of Colour and First Nations people lead their lives."
Moving from decision maker to ally
"Philanthropists are generally good at giving away money but not so good at giving away power," noted Georgia Mathews from Australian Communities Foundation before inviting the three presenters in the 'Giving away philanthropic power to communities' breakout session to share their insights on how a person with wealth can move from decision maker to ally.
Joining from San Francisco, Sparks, CEO of her family's Masto Foundation, outlined what it takes to practice community-led philanthropy.
"It's putting the people who are most impacted by the work in the lead and moving philanthropy from being transactional to relational," she said.
The primacy of relationships was a point echoed by Jody Barney, Chair of Indigenous-led philanthropic fund, Koondee Woonga-Gat Toor-rong.
"Koondee Woonga-Gat Toor-rong means sharing together and giving together," Barney explained. "Our process is a collective work."
Leveraging the power of the collective was also favoured by Sam Turner, Chair of the Aurora Group, who noted new research that showed that 0.1 per cent of the philanthropic dollar goes to LGBTIQ+ communities.
"We can't underestimate the knowledge and gravitas that comes with lived experience," Turner said.
"Participatory decision making is critical, as is co-designing, co-creation and co-funding of projects, particularly when we know that philanthropic boards are predominantly white, cisgender and male with a great deal of privilege."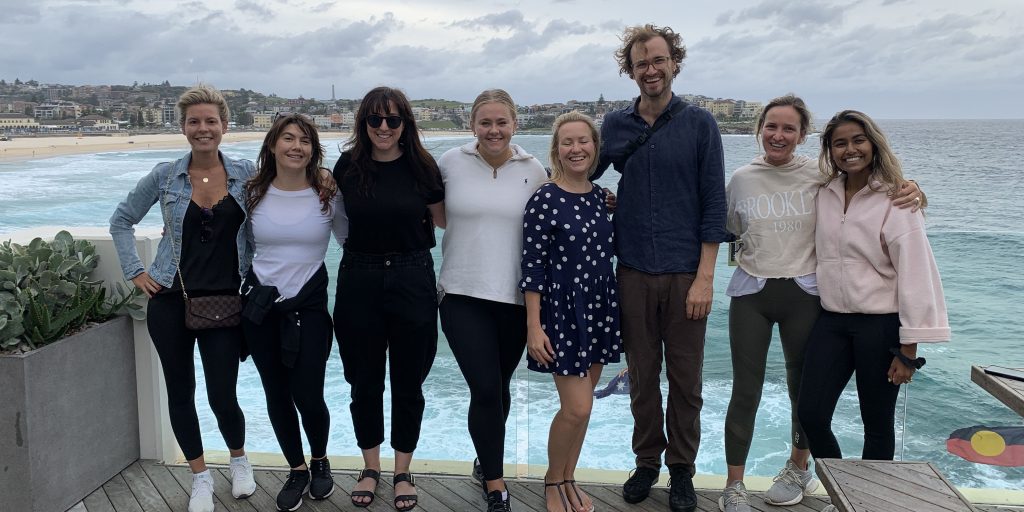 A push to think outside the box and "form unlikely alliances so that together we can create a more sustainable world," was a call made by Lea d'Auriol, Founder and Executive Director of the Oceanic Global Foundation, while Jennifer Robinson, legal adviser to Julian Assange and Wikileaks, was even more specific about the key players required for successful change.
"Bringing together activists, lawyers and storytellers we can create powerful change," Robinson said.
Criminal defence lawyer and activist, Teela Reid, described racism as "a learned behaviour that manifests itself because of the structures that shape our society", and

Holding the powerful to account
Apryl Watson, founder of the Dhadjowa Foundation, opened the Investing in Black Lives Matter session with a powerful recollection of her own story as daughter of the late Aunty Tanya Day, who died in police custody in 2017.
"We need support systems, the right lawyers and we need to teach other families and non-profits about the tools to run an effective campaign and give media training to the families," Watson explained.
"These things are what makes the difference between whether the Government does or does not listen."
Lorena Allam, Indigenous Affairs Editor at the Guardian Australia, added that, five hundred Indigenous people have died in "entirely preventable situations," since the Royal Commission into Aboriginal Deaths in Custody in 1991.
"Families, on average, wait three years for a coronial inquest," Allam explained. "During this time families are offered no support."
"Public accountability and holding the powerful to account is very important," Allam continued, using the recent examples of mining giant Rio Tinto and the destruction of sacred sites at Juukan Gorge.  
"We are tired of the trauma," Allam said. "We have the knowledge to make it end, we just need the tools and resources to make it happen."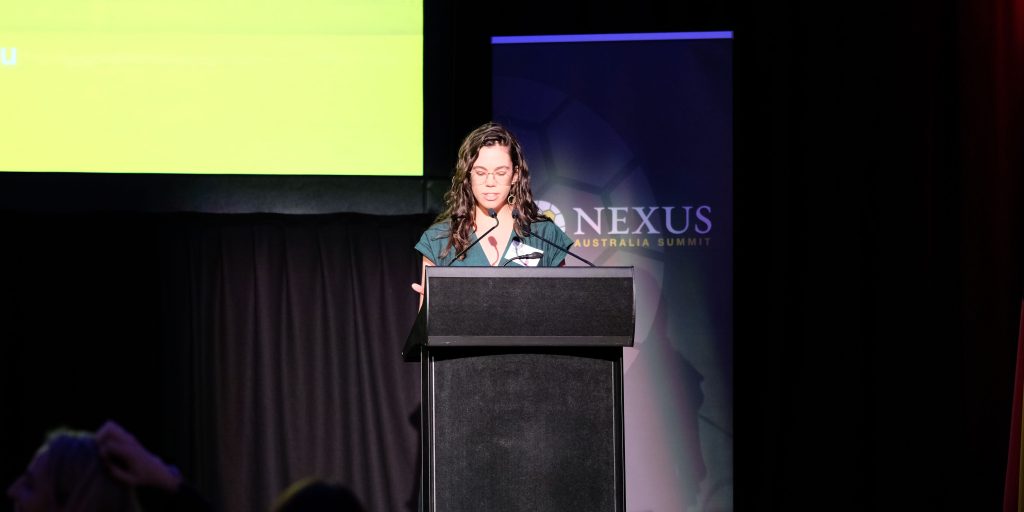 Shift the money, change the story and the politics
Eighteen-year-old climate activist, Doha Khan, wasted no time in issuing a call to action during the Accelerating Climate Action session: "We as Australians must stand together and demand action, justice and solutions," she implored.
Khan said the strength of the climate movement lies in mobilisation and innovation. "Every day we are exploring new and innovative ways to take the fight of climate change to our government."
"The stereotype is that only with age comes wisdom and knowledge, but that is not true," Khan said.
Referencing the transition to a green economy, Simon Holmes a Court, senior adviser at Melbourne University's Climate and Energy College stated the situation bluntly: "We have a choice as a country – either move forward or get left behind."

"Until we get the right people in the right office, it's never going to change," Holmes a Court said, adding that Climate 200 was a group devised to help more climate candidates get into Parliament and counter the $2 million donated to political parties during the last election by the oil and gas industry.
Anna Rose, CEO of Environmental Leadership Australia and co-founder of collective giving group Groundswell, equated climate action with leadership.
"The failure to act on climate change is a failure of leadership," she said.
"We need to shift the money, change the story and change the politics."
As with every NEXUS Summit, the end of the event is just the beginning of a new chapter of creative connections, collaboration and innovation.
Closing out the Summit, NEXUS Australia co-chair, Rachel English issued a forthright call to action: "Now is when action is needed, and when things are hard, we need to step up."